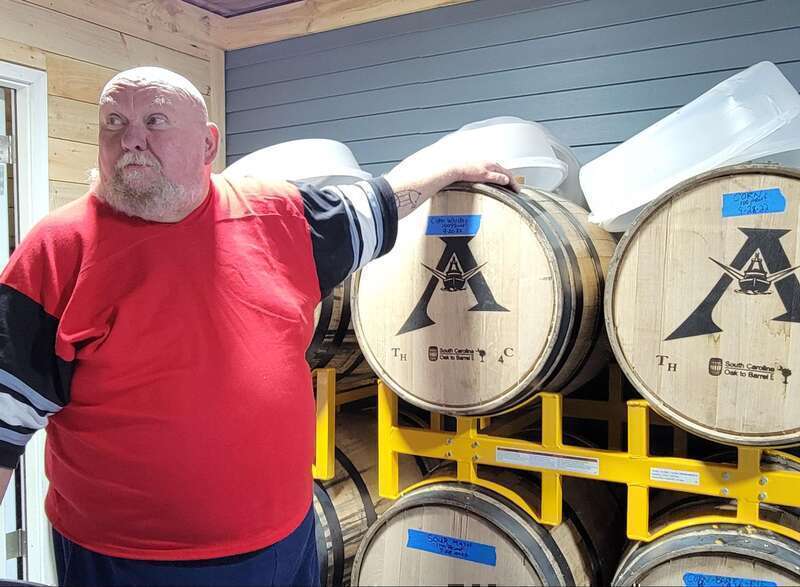 by Sarah Craighead Dedmon
Local cranberries often appear on local holiday tables, but usually in a bowl of jelly. For the first time this year, holiday chefs could also serve them mixed into a glass of something bubbly, or straight up, using H&S Spirits Coastal Cranberry Liqueur, made right in Harrington.
H&S is Washington County's first official distillery, and co-owner Myron Spaulding says he's proud that all of their products feature Maine ingredients.