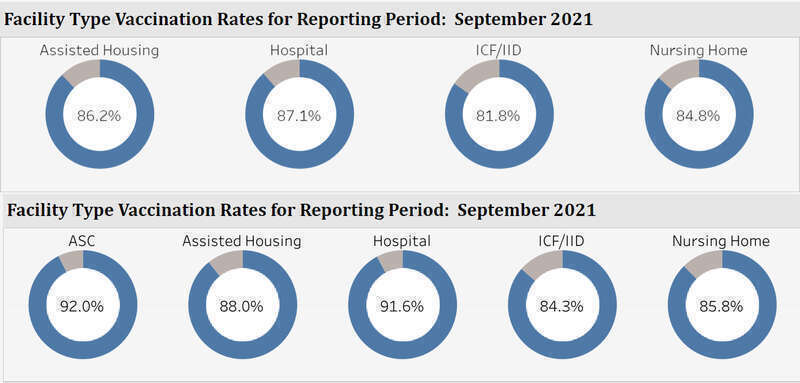 by Sarah Craighead Dedmon
COVID-19 vaccination rates among Maine health care workers rose rapidly in September according to data released last week by the Maine Department of Health and Human Services. Statewide, hospital vaccination rates climbed to an average of 91.6 percent. Rates also rose by more than 10 percent for assisted housing facilities and intermediate care facilities. 
Workers have until Oct. 29 to comply with the mandate.