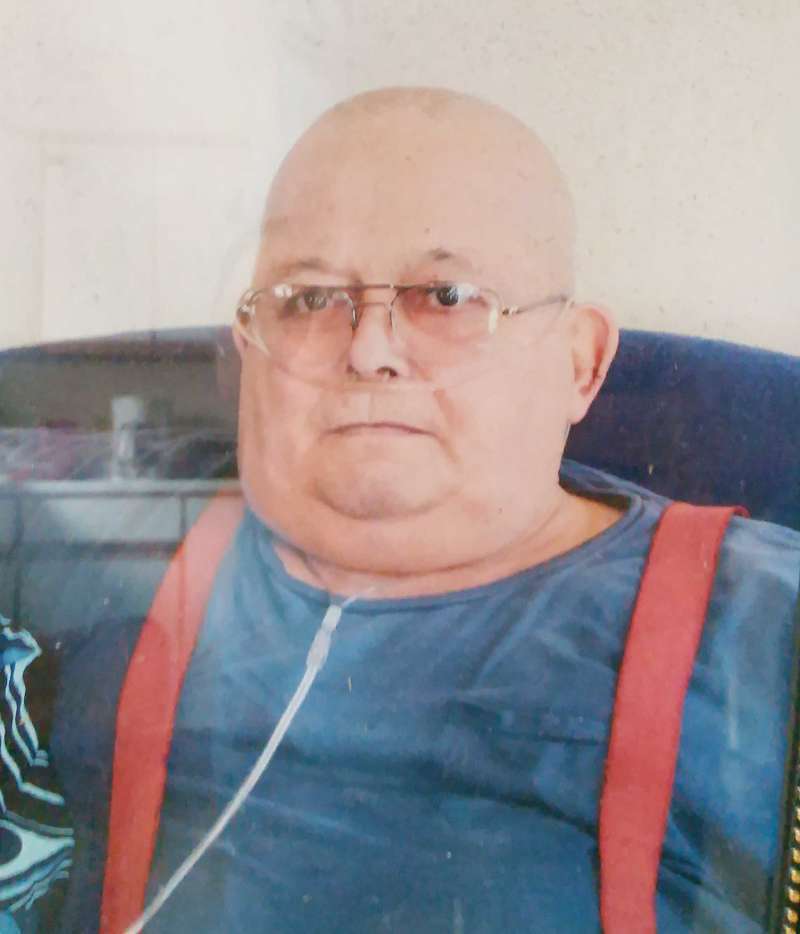 David C. Harmon Sr., 67, died November 6, 2017 at his home. He was born in Marshfield, Maine on March 18, 1950, the son of the late Walter and Marguerite (Look) Harmon.
He was a graduate of Machias High School and was employed his whole life by A.M. Look Canning Co. His hobbies included brook fishing and camping. He also loved tipping and raking blueberries.
He is survived by his wife of 48 years, Ruth Look;  a son Gregory J. Harmon and his partner Joanie Holland Anthony; grandchildren Alisha Harmon, Devin Harmon, and Abigail Harmon; great-grandchildren Isaiah Robinson, Jase Boyington, and Luka Boyington; three brothers – Elmer Harmon and wife Brenda and family of Dennysville, Charlie Harmon and wife Caroline and family of Marshfield, and Elwood Harmon and wife Jan and family of Harbor Heights, Texas; sister Susie B. Scally and family of Saco; a special brother-in-law Doug Look and wife Vickie and their families. Doug & Vickie stood up with them when they were married 48 years ago, and special nieces Jeanette and husband Jeff Look of Holmes Bay,and Abby Harmon and wife Lisa of South Portland; two special nephews Tommy and Joseph Bouchard; many addition aunts, uncles, nieces, nephews, cousins, and friends.
In addition to his parents he was predeceased by his son David Harmon Jr; an infant son Robert Allen Harmon; an older brother Walter Henry Harmon III "Sonny" and younger brother Ray Allen Harmon.
A special thanks to all who assisted him while he was sick. He will be sadly missed.
Memorial services will be announced at a later date, to be held at the New Cutler Cemetery.
Condolences and memories may be shared at www.mcclurefamilyfuneral.com