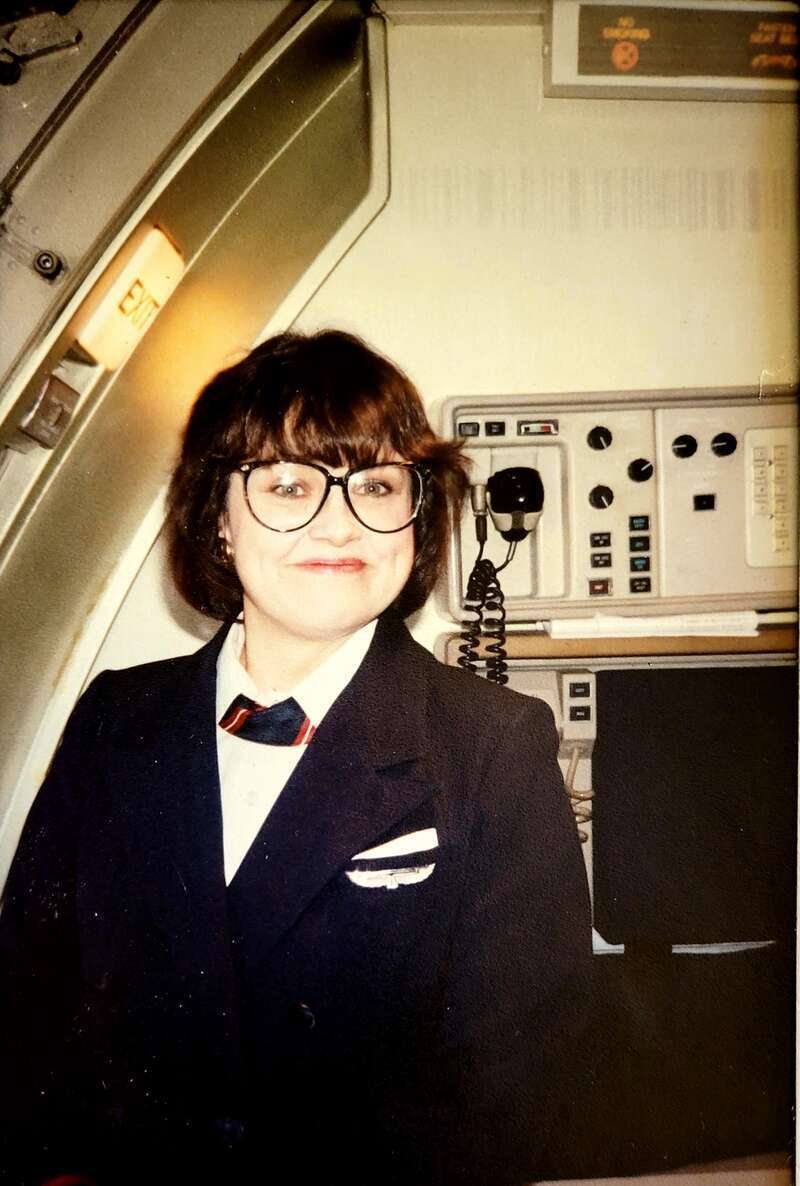 August 10,1946 - December 26, 2020
Connie Linn (Ring) Craighead, 74, of Evans, Georgia, passed away on December 26, 2020, after a brief illness. 
Connie was born in Norfolk, Nebraska, on August 10, 1946, to the late Donna Weik Ring and Theodore Roosevelt Ring. She was also raised by her beloved grandmother Sada Reeves Weik, and her stepfather Jack Muir Linn.
After high school in Omaha, Connie left Nebraska for New York City where she became a stewardess for Trans World Airlines and began to realize her dream of seeing the world. Connie met TWA first officer Douglas Craighead on a flight to San Francisco, and in 1969 the two were married in Kansas City, Missouri. Two of her daughters were born in Missouri, then a son and daughter were born in Deering, New Hampshire, where the family made their home beginning in 1976.
After being forced to leave her job due to pregnancy, with great effort Connie reclaimed her position following a 1982 Supreme Court decision overturning TWA's longstanding "no motherhood" rule. Despite the challenges of juggling work and motherhood in an airline household, Connie relished her years as an international flight attendant working out of Boston.
Connie was a devoted mother to her four children, who consider her one of the most loving, nurturing, and compassionate people to have ever graced the planet. She is remembered by all who knew her for her kindness, her generosity, her beautiful dimples, and sparkling smile, and for her uniquely quirky sense of humor. There's little she enjoyed more than a good book, a good cup of coffee, or a good chat.
Connie is survived by her ex-husband and dear friend, Douglas Craighead; daughter Sarah Craighead Dedmon of Machiasport, Maine and husband Christopher; daughter Christie Craighead Crowley of Hampstead, New Hampshire and husband Glenn; son John Mattison Craighead of Evans, Georgia and wife Apryl; daughter Elizabeth Craighead Parker of Keene, New Hampshire and husband Jason; by six grandchildren, Christopher, Abigail, Griffin, Fiona, Sam, and Ewan; by one brother, John; and five sisters, Alison, Ann, Susan, Christie, and dearest friend and sister Billie Beth; and many beloved cousins, nieces, and nephews.
She is preceded in death by her grandmother Sada Reeves Weik, by her mother, Donna Beth Linn, by her father Theodore Roosevelt Ring, by her stepfather Jack Muir Linn, and by her brother, Jeff Linn. 
Connie will be laid to rest near the home where she raised her family in Deering, New Hampshire. In lieu of flowers, donations may be made to Deering Community Church, UCC, 763 Deering Center Road, Deering, New Hampshire 03244, or by visiting www.deeringcommunitychurch.org/.